Lecture Services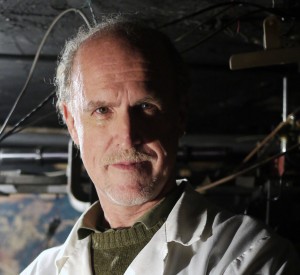 Jason Arthur Sapan tells stories of inspiration and innovation.  He is a pioneer in holography. His professional involvement dates back to 1968. Mr. Sapan is the founder of the Holographic Studios in New York City, the world's oldest gallery of holography.  But there is more to him than his professional credits.  All you have to do is look at the successes of his interns.  Among them there are Grammy winners, Emmy winners, and Academy Award winners.  Using the ideas intrinsic in thinking in three dimensions, he has taught generations how to look at the world in a unique and successful way that leverages their own natural strengths to lead to success.  His style incorporates personal anecdotes of working with celebrities and corporations and how they are metaphors for dealing with life.
Andy Warhol, President Bill Clinton, designer Pierre Cardin, science fiction author Isaac Asimov, Prime Minister Edward Heath of the UK, Mayor Ed Koch of New York, composer John Cage, musician Billy Idol are just some of the people who have sat for their holographic portraits with Mr. Sapan.. His work has been commissioned by many of the world's leading corporations, museums, and universities.
Mr. Sapan has a wealth of experience to draw upon for his public speaking. He is on the faculty of NYU's Interactive Telecommunications Program (ITP) grad school where he teaches Holography.   In the past he taught Holography at the School of Visual Arts in New York. Mr. Sapan has lectured at Ohio State University, University of Vermont, School of the Arts Institute Chicago, and CCNY, among other academic institutions.  He has also spoken before groups such as the Optical Society of America (Huntsville, AL, NASA chapter) and the Westchester Photographic Society.
Aside from holography, he has used his laser skills to create laser shows, photography, music videos, art installations, and much more. In the 70s he created laser effects for the original Studio 54. His work has appeared in print ads for Macy's, Radio Shack, Revlon, Canon, and others. In the 80's he created laser effects in a music video for Flock of Seagulls as well as being  Today, he is still creating holograms and laser effects for a new generation.
Jason Arthur Sapan has also been a professional in the field of vibration analysis, working on projects for such companies as IBM, AMD, Motorola, and others.
Earlier in his career, Mr. Sapan worked as an assistant recording engineer at the famed Record Plant recording studio in New York City. While there he had the opportunity to work with John Lennon, Roberta Flack, Dizzy Gillespie, Ray Charles, Sonny Rollins, Stevie Wonder, Tammy Wynette, Eugene Ormandy and the Philadelphia Philharmonic, as well as many other industry legends.
In his spare time, Jason Arthur Sapan is an actor.   He has appeared on HBO's Boardwalk Empire, Blue Bloods (CBS), The Affair (Showtime), GOTHAM (Fox), The Blacklist (NBC), Elementary (CBS), and more.  He has appear3ed in films including "Oppenheimer Strategies" (2016) starring Richard Gere, Steve Buscemi, and Martin Sheen, and  "Breaking Point" (2009) starring Tom Berenger, Armand Assante, and Busta Rhymes.  He also starred in the music video "Its Not me Talking" by A Flock of Seagulls (1983) where we was cast as the lead actor. Interestingly, this appearance made him the first person to have a screen credit in a music video on MTV.
Aside from acting, he is on the Board of Contributors of the Journal News, a Gannett newspaper, where he writes a blog.
Jason Arthur Sapan is available for speaking engagements, lectures, guest appearances, consulting, and holography instruction.